Weekend was lovely. After monkeyballing with

marmaladecat
on Friday, woke up very sleepy on saturday, but still managed to do about 1/2 the things I intended to do. Then met up with

doribore
eventually (damn there being two Weston high streets with similar shops :) and showed her house.
Then it was IC meal. Cheska was formally introduced to Calamity, and spent the evening chatting to him, Prospera and another might priest whos name I forgot! We spent the evening trying to break said might priest with tales of the stangest things we had seen. He had a glass of ale and a glass of wiskey and depending on how strange the story was, would drink from one or the other. I think I won when I told him the story of Helga the randy ogre and got him to drink from both glasses. Oh, and Pro and Cheska made breeding plans for the flocks of northern sheep. The Von Angstines will have the mightiest flocks ever if we have our way :)
I might get everything done for Ame at this rate. The super secret thing I had to make for the masqerade is going remarkably well, actually. It's the thing I thought would take the longest, but after only working on it for an hour, it's starting to take very good shape. So, we will see. I have one other problem though. I'm starting to have second thoughts about wearing this: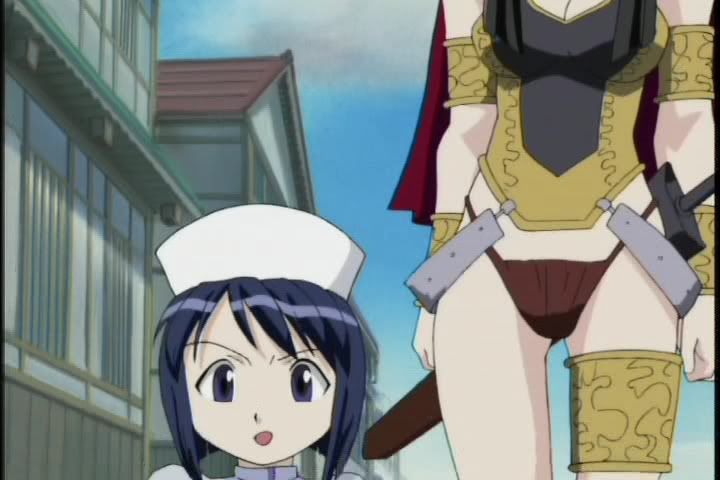 It's not the scimpiest thing I've ever worn, but everytihng else has been for masquerade, so for a reasonabl short time, and also in a hotel, not just out and about on campus. I have made half the costume, so may well finish it and take it with me, but I'm not sure I'll wear it.