Here is my current progress on the violin: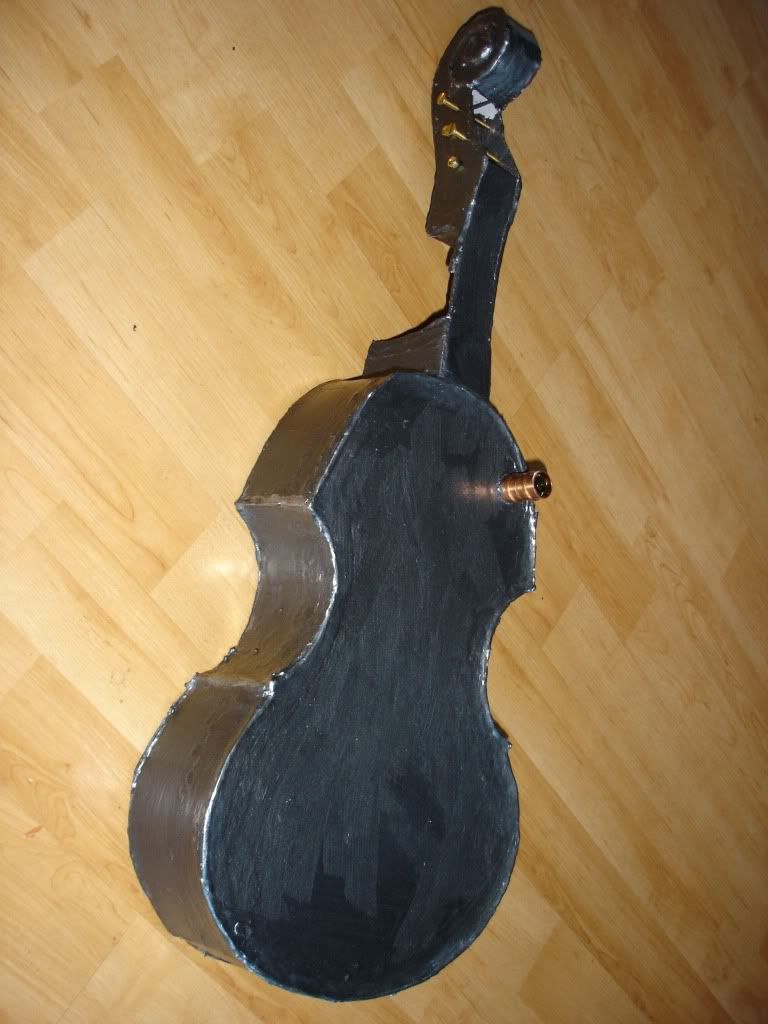 Other than attaching the strings and finger board, I need to stencil "Sara" somewhere on the neck; add a pressure gauge, a volume gauge (going all the way up to 11) and a couple more pipes. Any more suggestions? I was thinking some faux brass panels.
In other news we found a slow worm in the garden. He's called Mr Slow and he's adorable, but not very photogenic.
( Mr Slow... )